After doing my 2 day class at some film festivals and teaching classes at several screenwriting events, it finally occurred to me that I could just do a class on my own. This took a few years, by the way - I'm dumber than I look. Through a connection, I made a deal with a hotel in Lake Tahoe that was right across from both the mansion used in GODFATHER PART 2 and the CalNeva Casino where Sinatra and the Rat Pack were a regular feature. Cool!
I did a two hour "warm up" class for the Reno Screenwriting Group a couple of days before, and many members of that group took the two day class.
The last time I did the 2 day class "for myself" was maybe 2007 at the Beverly Garland Hotel a couple of blocks from where I live. I still do classes for film fests and whatever screenwriting events that still exist, but haven't done a class that was just me in the USA since 2007...
So when the Reno Screenwriting Group asked if I would be a guest at their April meeting - and do it as a full day class, I said yes. What goes around comes around. They have opened it up to the public (probably as a way to get some new members), so here is their flyer with all of the info.
- Bill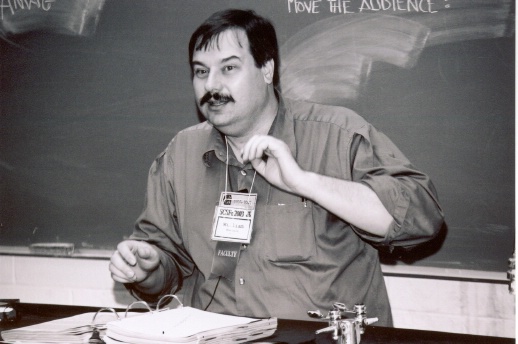 RENO SCREENWRITERS PRESENTS
Bill has written over nineteen produced films, including three HBO Premier movies, is the West Coast Editor of Scr(i)pt Magazine's Independents screenwriting column, is a contributor to Writer's Digest Magazine and a past columnist for Hollywood Scriptwriter Magazine. He's been interviewed by Variety, featured in The Hollywood Reporter's first Writers Special issue, and continues to teach around the world.
This day-long seminar is presented in two parts for both beginning and advanced screenwriters. Attend either session – or BOTH!
AM Session
SO YOU WANT TO WRITE A SCREENPLAY?
8:30am -12:00pm ...Introduction to Screenwriting ...Protagonist vs Antagonist
$45.00*
...Story Ideas and Formatting ...Plot & Premise
(lunch not included) ...Character Introductions ...First 10 Pages
PM Session
YOU'RE ON YOUR WAY... NOW WHAT
?
1:00pm-5:00pm ...Developing Characters ...Improving Dialogue
$45.00* ...Getting Emotions on the Page ...Transitions
(lunch not included) ...Act II Development ...Pitching & Selling
BOTH SESSIONS
*
Discount and lunch for those who pre-register for
$80.00*
both
sessions by April 7th,2013 !
LOCATION
:
KNPB Studios, University of Nevada-Reno, Reno Campus 1670 North Virginia Street (at Seventeenth Street), Reno, NV
TO REGISTER
:
Send your name, address, phone number, session(s) you want to attend and your check (made payable to Pam Dulgar), to:
QUESTIONS
?
For additional information, please call (775) 827-2808.